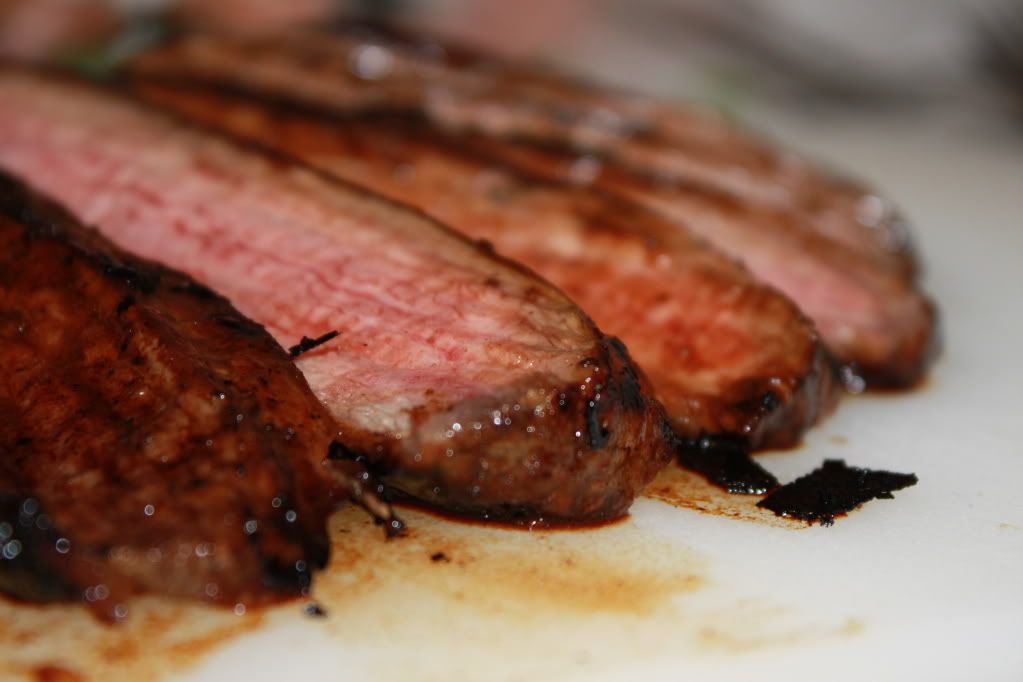 image from photobucket
Flank Steak Marinade--
go ahead, splurge on a nice cut of meat and indulge because this is worth it!
1/2lb flank steak per person
1c brown sugar
1c olive oil
1c soy sauce
2 c pineapple juice
1 t ginger
1 clove garlic minced
Mix all the ingredients together. Marinade 24 hours. Cook 5 min on each side.